New Audi A3 serving Westchester County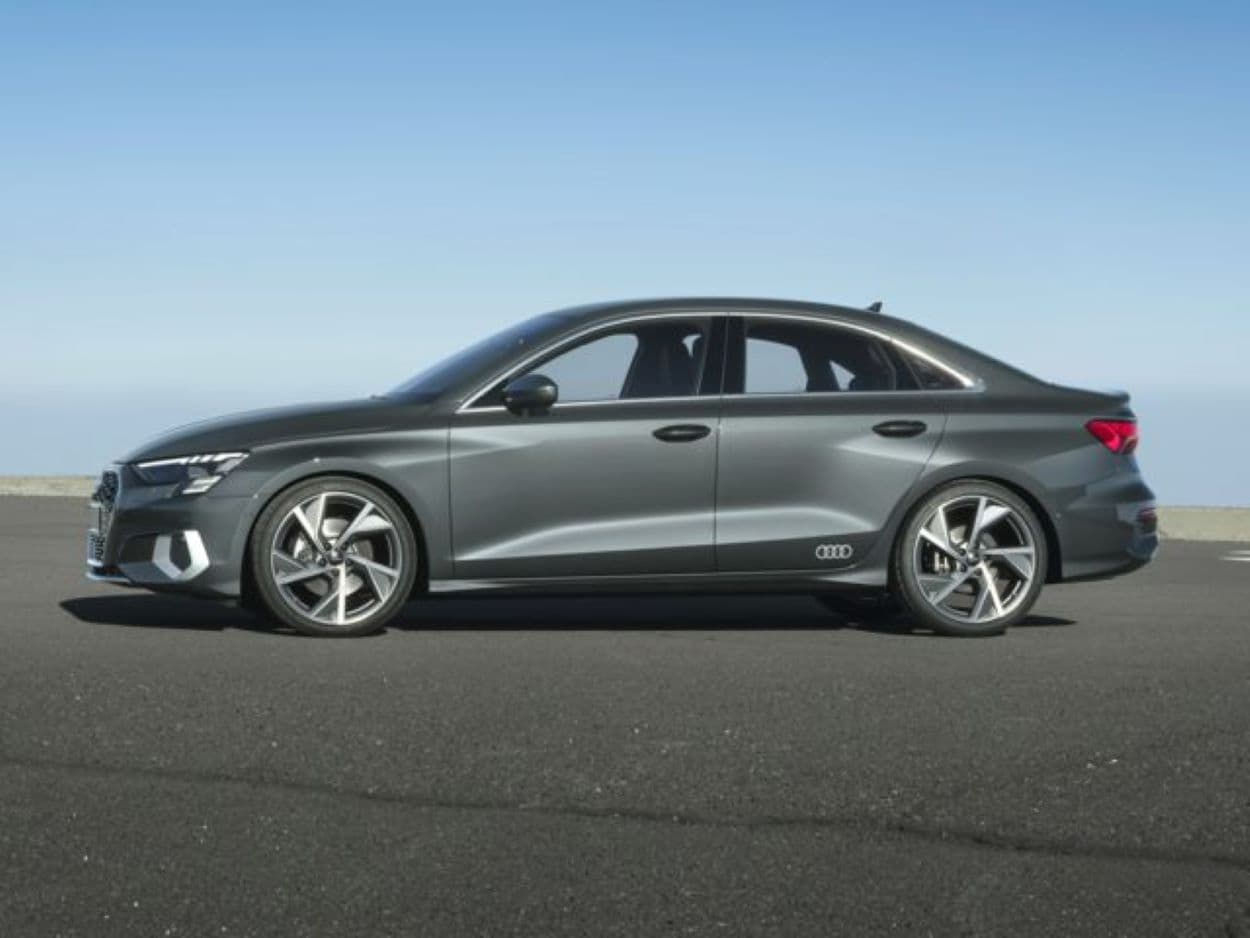 What is Audi A3 at Audi Mohegan Lake in Mohegan Lake, NY Made Of?
The Audi A3 is a world-renowned subcompact executive sedan from one of the world's leading automakers. Its premium features, top-of-the-class performance, and impeccable handling are recognized worldwide. The A3 also sports Audi's fascinating looks, guaranteed to draw attention while driving around Mohegan Lake, NY. Read on why the Audi A3 is a viable option for many car buyers.
Due to ongoing parts shortage issues impacting global production, the availability of some equipment, options or features may be limited. Please contact your local Audi Dealer for more information, and be sure to verify the vehicle you purchase includes all expected features and equipment. Thank you for your patience as we work to navigate these limitations.
Audi A3 Performance
The Audi A3 has excellent performance, setting it apart from class rivals. In North America, the Audi A3 comes with only one engine option. This A3 has a turbocharged 2.0-liter four-cylinder engine supported by a 48-volt mild-hybrid motor. This setup comes mated to a seven-speed automatic transmission and standard front-wheel drive. It is possible to upgrade to an all-wheel drive powertrain. The hybrid powertrain not only improves fuel economy but also increases power output. The A3's agility and handling make for an exciting experience while driving around Newburgh and Stamford.
Audi A3 Exterior and Interior Design
This luxury sedan will likely turn heads while driving around Dutchess County and Orange County. The exterior of the Audi stands out for its brand-unique styling, which features Audi's four-ringed badging and full-LED headlights on the front fascia. The A3 comes standard with 17-inch alloy wheels, which You may upgrade to 18-inch wheels with the optional Black Optic package.
The Audi A3 has one of its class's most commendable luxury interiors. In the cockpit, the digital gauge display is flanked on both sides by large air vents. The dashboard comes covered in a stitched panel made of high-quality material. The A3 has a seating capacity of 5 and comes standard with leather seats and faux leather covering the armrests. The rear seats are comfortable, with up to 35.2 inches of legroom, giving it an edge over class rivals. It complements onboard storage with 10.3 cubic feet of cargo storage.
Audi A3 Technology
The correlation between technology and luxury is evident in the Audi A3. It comprises numerous practical and innovative technology features, ensuring its upscale status with class rivals. All Audi A3s come standard with a 10.3-inch digital touchscreen through which the user can access the infotainment system. You will likely find the secondary controls on a classic center console with knobs. The A3 also comes with a 10.3-inch digital gauge display, which You may upgrade to a 12.3-inch digital gauge display. The steering wheel comes fitted with intuitive controls through which the driver can interact with the infotainment system. The A3 comes standard with compatibility for wireless charging, wireless Android Auto, and Apple CarPlay. The matrix design LED headlights improve visibility without blinding oncoming vehicles. You may also go for the optional Bang and Olufsen audio system for an enhanced onboard experience as you drive around Westchester County.
Audi A3 Safety Features
The Audi A3 has commendable safety and driving assistance features, making it ideal for use around town. It comes standard with Audi Pre Sense Basic and Pre Sense Front technology, which tightens the seatbelts and closes anything that might open when it detects an imminent crash.
Other available features include:
Automatic emergency braking
Pedestrian detection
Lane-departure warning
Lane-keeping assist
Adaptive cruise control
Rear Side airbags